Basic TOOL App Operations
To start up the TOOL app
Press the TOOL button.
To select a TOOL app function
While the TOOL app is running, each press of the TOOL button cycles through available functions. You can also scroll through functions by swiping the touch screen upwards or downwards.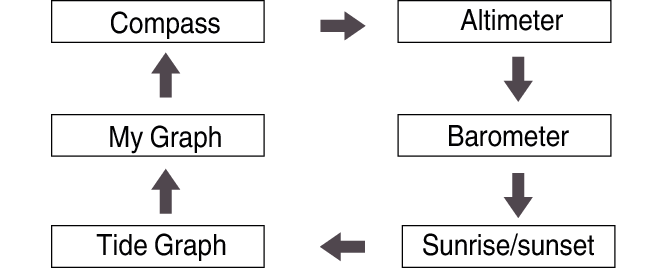 To exit the TOOL app
Swipe the touch screen from left to right as many times as necessary to return to the Home Screen (the watch face screen). The TOOL app also will shut down automatically and return to the Home Screen after about one minute of non-use.