Support
Smart Outdoor Watch
WSD-F30,
WSD-F20 Series,
WSD-F10
First, configure the pairing setup.
Android™ Phone Users
STEP
2
On the watch, hold down the power button for at least two seconds to turn on power.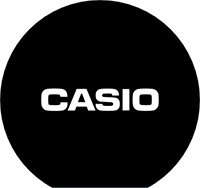 STEP
3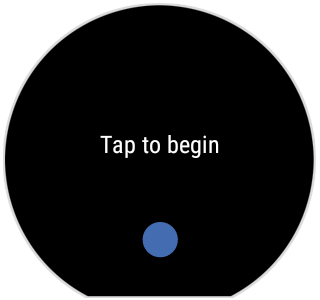 STEP
4
On the screen that appears, select the language you want to use.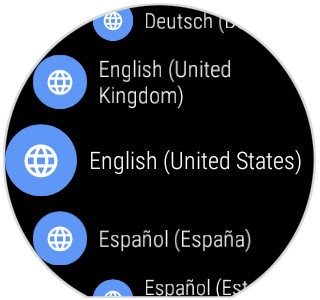 STEP
5
Swipe the display from bottom to top until it shows information like the nearby sample screen.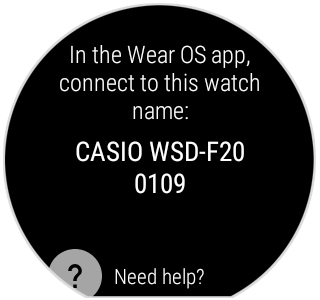 STEP
6
On the phone, start up the Wear OS by Google app.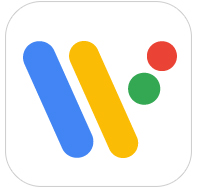 STEP
7
On the Wear OS by Google app screen, tap [Setup]. If the phone is already paired with other watches, tap "Add new watch".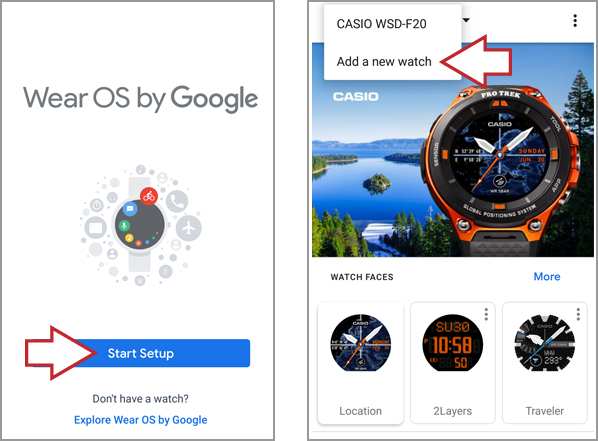 STEP
8
On the Wear OS by Google app screen, find the name of the watch (CASIO WSD-F20) and tap it.
This will display the message "Getting your watch details". The update may take as long as five minutes. Please wait until it is complete.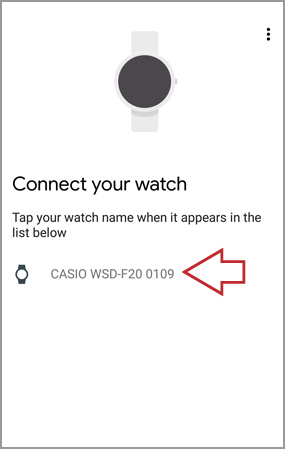 STEP
9
Next, follow the instructions displayed by the Wear OS by Google app on your phone to complete the pairing setup operation.
[Important!]
During the setup procedure, you will be prompted to perform a "Copy your Google Accounts to your watch" operation.
Do not skip this step. You need to copy your Google account to your watch in order to update apps and to install new apps using Play Store.
Next, configure the "Settings Required to Use CASIO Apps" on the Basic Operation Guide page.