Projector Setup Information Download for ES-F
Here you can download outline drawings (2D and 3D), and ceiling mount hardware drawing data.
This information can be used when ceiling mounting the projector, etc.
To use This Service, you will need to agree to be bound by the Conditions Governing Use below.

Precaution During Use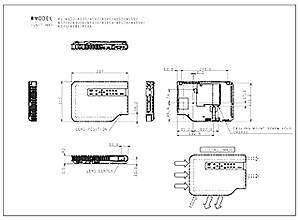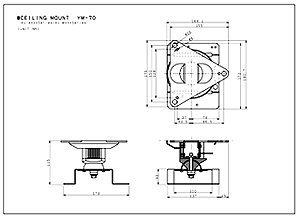 Conditions Governing Use
●
Copyright
The copyrights to the files downloaded from This Service revert to CASIO COMPUTER CO., LTD. Reproduction, modification, or public transmission of file contents, in part or in their entirety, is prohibited by copyright laws.
●
Disclaimer
CASIO COMPUTER CO., LTD. shall be held in no way liable for any losses that may be incurred due to the use or the inability to use This Service.
●
Termination and Modification of This Service
Note that CASIO COMPUTER CO., LTD. reserves the right to terminate or modify This Service without notice.
●
Other
CAD software compatibility can make it impossible to display CAD data or may cause displayed forms to be changed.